How I Managed to Achieve Work-Life Balance as a Solopreneur Illustrator
I wrote in a previous blog about my resolutions for the year 2018. My main concern was to achieve work-life balance. Now that it's been 6 months since I started working on my goals, it's time to evaluate and adjust.
Several of my goals are either in progress or accomplished but I'll let you be the judge.
Health

Eat

Exercise

Disconnect

Work

Develop Old Skills

Learn New Ones

Market Your Skills

Hobbies

Languages: Learning Spanish
HEALTH
Our health is our main asset. Yet when we focus on work, we tend to spend so much time sitting in front our screens and we either forget to eat, or we eat so much junk food. A healthy lifestyle translates to more happiness and productivity. It shouldn't be our last priority.
My meals revolved mainly around starches, dairy and some proteins with almost no fruits and vegetables. Since food was boring I ate even less meals. I found myself sleepy, tired, sometimes even less motivated to do anything. I decided that this had to change.
I came across the 5-a-day website a while back and I thought gotta start somewhere. Simple recipes and ideas to incorporate more plant-based food into your meals. Some look great and won't even take 30 minutes to prepare.
At first I was basically grating them to hide them into other ingredients but later I actually started to like them! sometimes with dips. It's a challenge and I can't say I did my best but I still see much improvement overall.
Time-Management Tips on Buying And Cooking Food.
Follow some Youtube channels that share simple recipes.

Take notes to look at when you run out of ideas.

Only shop for what you have on your shopping list. Yes write one!

Shop by the week for food with a short shelf-life, and every 2 weeks at least for everything else. Less trips to the supermarket = one less thing to worry about.

Buy foods that last 2 or 3 days, other foods that can last a week, other types that last several. Eat them in that order.

Mix and match ingredients to eat more variety of nutrients without getting bored.

Use leftovers with some tweaks the following day as a new meal.

Batch cook when you can.

1-pot cooking = more nutrients + less cleaning up later
If you put some effort into making a healthy meal look and taste delicious you're less likely to fall back into your old habits.
I'm not much of a sports person. I can bike and roller skate but that's about it. Working on a computer all day was causing me physical pain. I had no idea there was a right and wrong way to use a computer.
There are no awareness campaigns in Egypt about pain from overusing the computer. I actually found out about this online through friends from other countries. I started to take it slow, take frequent breaks, stretch and do any physical activity away from the computer.
Simple Exercise Ideas you can do almost anywhere:
A few minutes on a bike or a still bike.

Go for a walk (alone or with family/friends)

Dance to your favorite songs.

Fold laundry & organize your sock drawer.

Do the dishes in a relaxed position.
People posting several times a day EACH! Others who think every social medium is Tinder or that women are online because we have time to kill. There are also those who can argue non-stop over politics or whatever...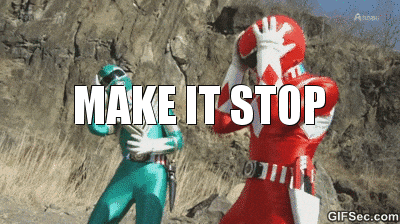 So I figured I needed to spend less time online. Save your soul from being sucked into the black hole of the internet!
Tips to help you disconnect:
Install a plug-in that lets you hide Facebook's feed to have nothing to look at.

Cap the time you spend on the social media. Do your thing and sign out!

Say NO to interactions, online and offline, that burden you.
WORK
I set more goals for work because you either stay at the top of your game or you're out. not only as an illustrator but as a solopreneur. I run my own business which means I need to learn a bunch of stuff to keep my business running.
I need to keep growing as an illustrator so I set a goal to level up within 6 months. During that time, I added more illustrations to my portfolio....different dimensions, different perspectives/angles, different subjects, different color schemes and lighting. My focus was still on portraits.
I need to learn Z brush to help with my character design career. haven't started yet. I may have to push it till next year. I already used to do some light modeling on 3Ds Max and on Cinema 4D so I'm not like freaking out. Getting used to the new tools is a learning curve though.
» Update Your Portfolio
You want your work to get seen AND to look fabulous! Make it easier for people to see what you can offer them. Also since my portfolio lives on my website, I had to redesign my website.
» Photography
Presentation is as important as the content itself, some would argue more. For traditional art that meant to take better photos.
When you figure out how to create appealing compositions and lighting you save time wasted on editing ugly photos or on retaking them after everything else has failed! 2 birds with 1 stone!
You can also start a session for a bunch of illustrations at a time. BATCHING! a recurring theme here. I'm sure you can notice how my photography improved over time. I believe it's very visible on Instagram.
» Redesign Your Website
Since I offer my services online, my website is my company.
My initial thought was to start something that can be improved over time.
''Start NOW... Make changes along the way'' - heidiGFX
It was the right thing to do because I had to redesign my website a few times not only to make it pretty but to make sure navigation was intuitive for visitors as I kept adding more pages and more art for my different services and styles.
''Even big brands evolve.'' -heidiGFX
Changes I made to my website that may benefit you too:
- stated what I do clearly on all pages, you never know which page people will see first.
- chose a more unified color theme.
- optimized navigation
- made sure my website layout looks good on cellphone.
- updated my keywords and added more information to help me get found online*
- I added more digital pieces since this is my focus.
*If you have a blog or a website, you definitely need to read up on SEO. Let your website do some of the heavy lifting for you.
some people like to read, some like images and others like videos. Find a place where you can talk to people:
» Write 1 Blog Every Month
We google everything now. Blogs help people find out more about what you do and what you're up to. Hopefully I can help someone with my tips and my stories!
I wrote 7 blogs in 8 months...not bad. also working on improving the quality of my blogs this year.
» Start Recording Videos Regularly For Youtube
To connect with more people I share drawing tutorials and my art collection on my Youtube channel. but my video creation is by no means regular, failed miserably! too.much.to.handle I'll keep trying
Marketing can take forever if you let it, you need to cap work hours. yep guilt-free downtime. To do this, you need to find ways to get the most out of your time. you heard of the 80/20 rule? basically that: "for many events, roughly 80% of the effects come from 20% of the causes" so focus your energy on what gets you most of the results.
For example you can
- Schedule a batch of posts on your Facebook page/group.
- Use a software to upload your images directly from your PC to Instagram.
- Use templates for designs that you create on a regular basis.
- Share your Instagram story to your Facebook page story, account story, and as a post too.
''Keep track of your small victories, they are your fuel!'' - heidiGFX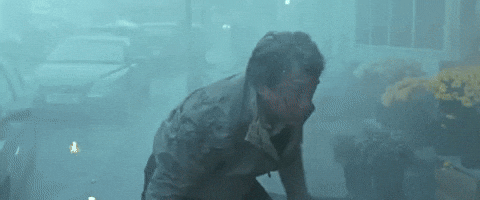 So far looks like my efforts are paying off, slowly but surely. July is the anniversary of completing my first digital painting commission in 2016! :D since then:
My work is getting more views and followers, I passed the 2K milestone on Instagram recently! More people find my work worthy of their support <3

I have new leads and clients. which means more people are able to find me.

I was surprised that one of those clients works in an unrelated and unexpected field!

Another fellow artist asked for a painting, the whole conversation was in Spanish. I was ecstatic! which takes me to the last goal on my list...
Hobbies
Languages: learning Spanish
You gotta spend some time doing something for you. I chose to work on my Spanish, you may prefer gardening.
I grew up watching Mexican series. The songs sounded beautiful, I decided to learn Spanish when I got the chance as an adult.
As kids, mom wouldn't let us watch our favorite Mexican series until we've tidied up the apartment! so we'd be like the Tazmanian Devil Taz whirling to put everything back in its place while screaming "You or no one "! (Tu o Nadie: the name of the series).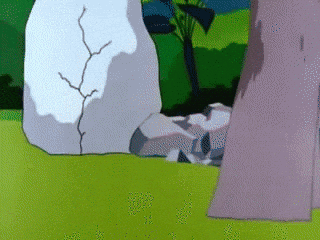 so I have been learning Spanish online on my own on and off since mid 2009. Baby steps:
- on busuu.com and Duolingo...etc
- watched cartoons in Spanish like Pocoyo Because those are less complex and the pronunciation is clearer. They also offer context.
- then watched several series, movies and shows.
When I asked for something more contemporary, a friend reluctantly recommended this Mexican show called Enamorandonos, es demasiado cursi para mi :P pero me ayudaba a aprender un montón de modismos :D (I find it very cheesy but it helped me learn a lot of expressions).
Now What?
To maintain this balance I will continue to study mostly traditionally while doing commissioned work digitally. This way I can spend enough time away from the PC while creating art and improving my skills.
I got a gift of art supplies not available in art stores here in Egypt :D The Pentel brush pen is way better than what I used in Inktober last year. I will use those tools to study other artists' work to continue to build my visual library and to break out of the usual.
My next goal is to level up again as an illustrator and also as a character designer by the end of the year.
''If I am not embarrassed by my work 3 - 4 years later there's something wrong. I should be better.'' - Steve Huston
Recap
Set your priorities
Focus on 1 task at a time
Do what you can
Make it ready well before it's due whenever you can.
It will be enough!
Final thought...You are not Taz :P rushing to get from point A to point B is stressful. Do your best to make the journey enjoyable.
''Be a juggler. Let go of one thing before you catch the other'' -HeidiGFX
I'll leave you with this Spanish song about a cook trying to find the recipe that will make the world move in slow motion! sorry couldn't find it in a better quality.
- My 6-month deadline to level up ended in mid-July. Did I succeed?
check my 2 previous blogs to compare where I started to where I am. Digital Portraits & Digital Painting Technique
- What could I have done differently? share your own stories and tips with me.
I appreciate your comments.